Musicians Support raises awareness for music education in Los angeles, CA
Musicians Support promotes local charities for music education in the city of Los Angeles. Join us in supporting music education in our community.

 Our Mission:

To support music education in school and community music programs while helping amateur musicians with valuable resources on their journey to becoming professional artists.

We help promote awareness of the charities that provide much needed resources that keep music alive in our community.
 WHO IS MUSICIANS SUPPORT?
Musicians Support is a network of musicians and music lovers working together with like minded people in our community to raise awareness of charities that provide much needed resources in school and community music programs.
HOW DOES MUSICIANS SUPPORT PROMOTE MUSIC EDUCATION?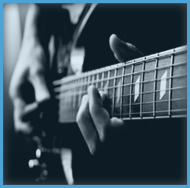 Musicians Support provides resources via our websites MusiciansSupport.org and our sister site MusiciansSupport.com, which provides free music education and music resources.
Musicians Support also helps promote local bands and artists involved with supporting our cause.
HOW DOES MUSICIANS SUPPORT HELP PROMOTE LOCAL MUSIC EDUCATION?
 Music Education program (code name Music 101)
We help provide awareness for music education programs in Los Angeles. When education budgets get squeezed as they often do, the music department is one of the first to get hit. By donating to charities you help our schools receive the continued funding needed to provide quality education and inspiration to our music students. Music changes lives for the better.

 Music Center program (code name Hollyrock)
We hope to build a community friendly music event center in Hollywood California. This will provide a safe, fun space for students and musicians. Music students will be encouraged to develop their talent after school in a proper rehearsal space. No more driving their family or neighbors crazy.
The Musicians Support Community Music center will include a performance area, rehearsal rooms and a well equipped learning space for burgeoning young music students. Our center will also offer community education courses in the arts. Fun classes will be provided for parents and their children to explore music together. Our community performance space will be available on weekends for community events.
Our community music center will be a perfect platform for industry professionals to provide free workshops, educational seminars and music related product training to students and musicians. "Let's make Music"

  Network program (code name Harmony)
Musicians Support will continue to promote and network with music charities and music education related programs in our community. There are many great opportunities for cooperation between charitable organizations. Working together will help ensure their success. With combined efforts we will ensure that music education is a top priority.
 Music charity network:
YOLA,  Fender Music Foundation,  Los Angeles Youth Orchestra Org.,  Make Music LA Org., Little kids rock Org, Heart of Los Angeles Org., Americans for the Arts Org, Chopin Foundation Org., Crescendo Young Musicians Guil Org., D'Addario Foundation Org., Music Center Foundation Org.,  Musician Corps Org.,  SOL-LA Music Academy Org. ,  Songs Alive Org.  The Los Angeles Jazz Society Org.,  The Musicians Foundation Org.,  VH1 save the music Org.
Benefit Concerts:

The NOHO Jam Special is a benefit concert to raise awareness and support music education in L.A.
Musicians Support gathers local musicians and industry professionals to raise awareness and support music education in school and community programs in Los Angeles.
Make a difference and support music education.